How many more times can I milk my studying abroad experience? Guys there's at least ten more posts coming up.
This post is a lot more fun, and I just want to explain how staying in Rome and Madrid changed my style, and interests in style.
Before Europe: My Original Style = College Survival Mode
To start off, I would say my style was/ and still is pretty simple. College was so rough and as long as I walked out the door with clean clothes on, it was a successful "fit".
I'm a jeans with a brown belt, and tucked in longsleeve kind of person. Basically I dress like a single mom. I also love oversized jackets, so my jean jackets and coats are HUGE. In some ways, my style can lean towards a 90's style influence, but not in an obvious way. As for shoes, I usually have sneakers or booties, and for hair, it's down or in a bun.
I also don't wear accessories because I'm lazy, but before leaving for Europe I began a journey with cute earrings.
After Rome, Italy: Leather Jackets and Hoops
The style in Italy was very heavy on darker colors, and women were always in leather jackets. Let me start off by saying I am NOT a leather jacket kind of person, I am more of an oversized jean jacket kind of person. Leather jackets never tempted me until I saw everyone with a leather jacket.
I never bought one because my budget was TIGHT, but I'm definitely planning on buying one because a night out outfit looks so clean with a leather jacket!
As for accessories, silver hoops were undeniably the dominant type of earring in Rome. Yes the normal thin hoops, but also these thicker hoops were seen a lot.
Same thing with leather jackets, I was NOT a hoop earring kind of girl. I just didn't like the look of hoops on me, because I felt like I would look like a tacky 8 year old trying to look 25.
Well guess what, I bought some cheap 1 euro simple silver hoops and wore them almost everyday for the rest of the time I was in Italy. Then in Madrid I pierced my ears and got mini hoops for those piercings.
So did I end up loving hoops…um yeah.
After Madrid, Spain: No Bra + V-neck tank tops/ tops + Platforms
I would say I liked the style in Madrid much more than the style in Rome. The style in Madrid is very casual and summer-y with a tinge of 90's era style.
They were much more conservative in Rome, with non-ripped jeans and more of a covered up look (they wore skirts only with tights underneath), while the style in Madrid was a bit more like the style in the United States.
One of the odd things that I picked up during my time in Madrid was the fact that some girls decided to forgo their bras and just go bra-less.
Considering I don't really have any boobs, I joined this choice to go bra-less, and boy was it a little risky at times (um thin white tank…no bra…well whatever).
This bra-less fashion may be related to the fact that most of the tops sold almost require girls to go bra-less. The tank tops and over the shoulder items sold in stores would look really bad with bra straps spilling out, so I get the whole no bra thing.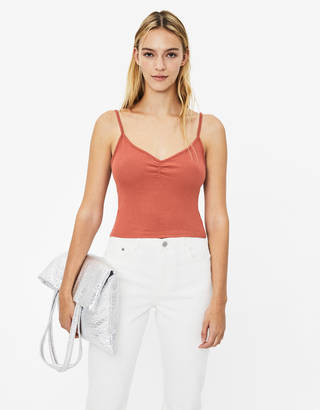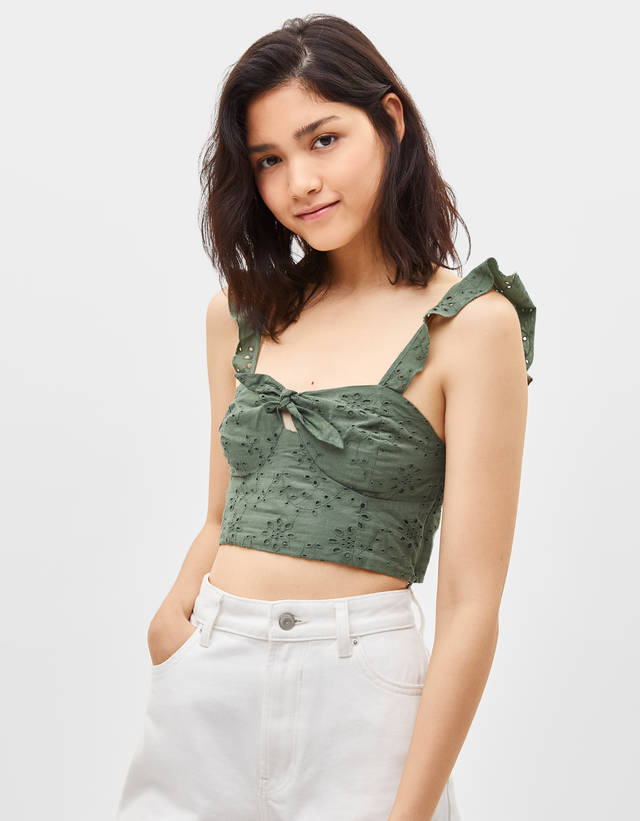 I really fell in love with these tops as well! I bought a couple v neck tank tops and over the shoulder tops, and while I loved all the long flowy dresses and skirts that decked the windows of Bershka and Primark, my budget said no.
So now I wear cute tanks and ruffly tops that I wouldn't have worn before honestly.
Last but not least, cute platform shoes!! There were so many cute platforms sandals and platform sneakers and platform platform platforms!!!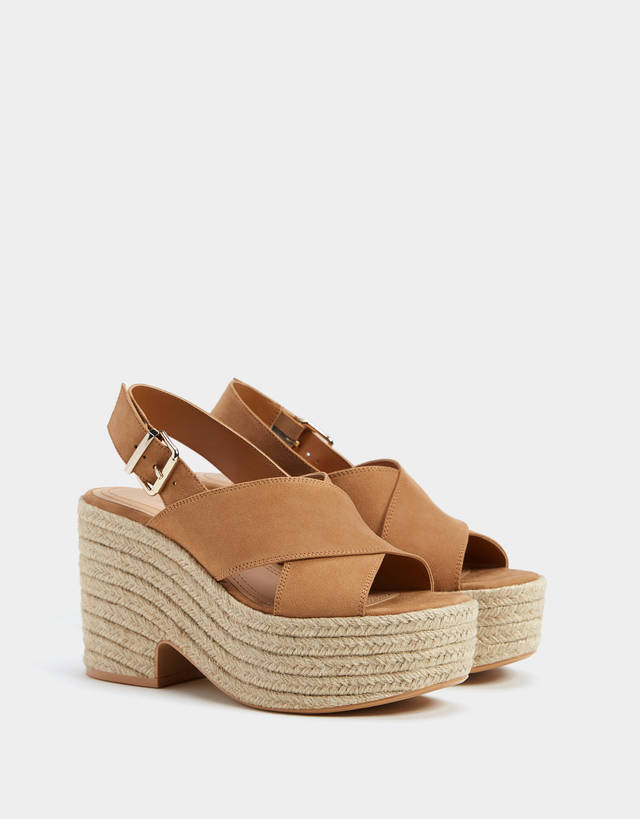 I bought the first platforms because they're so damn cute and I don't regret my decision. Never in my life would I have donned platform shoes just because they looked a little ridiculous to me, but now I honestly think they're so stylish.
After I bought them so many people complimented me on them, even my guy friends stopped me to say my shoes are really "fashionable".
Overall, I think my style was tweaked a little bit to include more pieces that I was very much against. I don't think my style magnificently changed, but I do think I'm more open minded and I have more confidence wearing pieces or trends that I think I wouldn't be able to pull off. I mean one day I was debating on buying neon.
Neon guys.
To be honest, I think it's just my perspective about fashion that changed, since all these kinds of things are pretty popular in the US as well, I just never had the time or energy to dive into these trends.
I'm super excited about trying more of these trends later on, and mixing and matching accessories and shoes and other things!